5 Eco-Friendly Snow Removal Ideas For Your Business
Snow removal is unquestionably necessary when it comes to ensuring safety during the winter months. Unfortunately, some of the methods for removing ice and snow are harmful to the environment. As a business enterprise, you are not only responsible for your employee's and visitors' safety but for your surroundings also. The usage of rock salt, the most harmful ice melt,  has given rise to several problems to businesses in past years, like rusting of machinery, vehicles, and concrete damage. The salt runoff is also wreaking havoc on lakes, rivers, wildlife, and fish. In this article, we will discuss five eco-friendly snow removal ideas for sustainable snow removal. 
Why Do We Need Eco-Friendly Ice Melt?
There are a variety of de-icing alternatives to rock salt available. Some "eco-friendly" products, for example, include corrosion inhibitors such calcium magnesium acetate with the salt to make it less harmful. There are many more options. But do remember that all products with chloride salt will eventually wear down your concrete and metal equipment. They may not be as dangerous as rock salt but are not entirely environmentally friendly.
Eco-Friendly Ice Melt
Sand
Many localities use sand as ice melt and traction agents. It is also used along with rock salt to fasten the process of snow removal.  Sand tracked inside your premises will quickly damage the flooring surface and make your unblemished outdoor dirty brown.
It is, however, harsh on pet paws and is difficult to clean.
Heated mats 
These expensive devices connect to a 110-volt outlet or a 12-volt socket in a car. They're fantastic for clearing tiny areas like the front stoop or in front of car tires. But if you want to safeguard your whole parking, then it is useless for you.
Kitty litter 
This product absorbs moisture well, but it's too soft to hold the ice and becomes slick when wet. It gets messy with time and requires a lot of time and effort from your maintenance team to get rid of it.
Coffee grinds and ashes
They have a low gripping strength on the ice. Both can be used for houses but are not a suitable choice for business enterprises. Just like sand, they will cover your business entrances with unpleasant color schemes.
Amid core with glycol
This patented formula consists of a modified crystalline amide core with glycol admixture.
The liquid component breaks the surface tension and immediately begins melting ice. The crystal core effectively penetrates the ice, causing the melting process to accelerate. This composition is eco-friendly and free from any toxic chemical combination.
It is non-corrosive and its crystals provide enough traction to avoid any slip and fall incidents in your premises. It can be used in your parking areas as it is safe for concrete and vehicles. You can buy this ice melt in bulk as it has a long shelf life.
Get ready for winter with the ONLY Salt Free Ice Melt you can trust
Conclusion
If you plan to buy ice melt for your business, make an advance purchase and ensure that your product is safe for your employees and neighbors. Avoid salt-based products that can not only tarnish your premises but your reputation also.
Other Ice Melt Products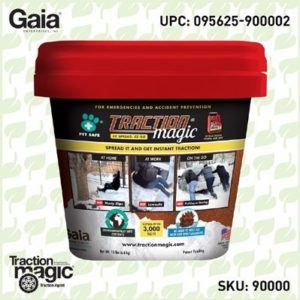 Traction Magic
Stay safe on slippery surfaces with a product that's 100% natural and safe for pets, people, and your property. Use Traction Magic on sidewalks, steps, or as instant traction for your car. Traction Magic provides instant traction on all icy surfaces.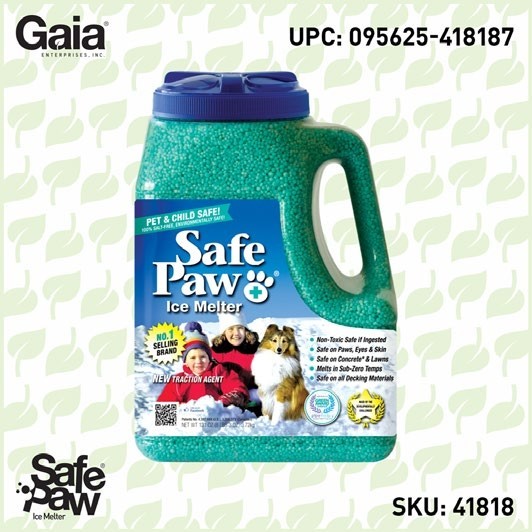 Safe Paw
Imagine an ice melt you can put down and never worry about. It won't harm animals or children, and it won't damage your property. That's Safe Paw. Unlike anything else on the market, Safe Paw can change how winter affects our planet.