3 Ways To Use Ice Melt For Commercial Purpose
During the winter months, commercial property owners and managers must ensure that their properties are safe. Ice melt products can be very beneficial to you and your property, but you must use them correctly. Let us find out how to make the most of your ice melt throughout the winter months in three easy steps.
Plan in advance
Some business owners choose not to use ice melt on slick sidewalks and entryways because they want to save money or time. Unfortunately, this might be a costly error.
Before winter approaches, you have to decide which is the best ice melt for your premises and whether you can buy it in bulk or not? First, you have to research the various commercial ice melt available in the market. You can simplify your search by looking through the internet for ice melt wholesale near me. Avoid using harsh chemical-based ice melt as they will not only harm your parking area, walkways but have adverse effects on machinery and indoor floorings as well.
Once you have finalized your product, you can order it in bulk to save your trip to the store each time it snows.
Using it in the right way and the right amount
When utilizing chemical-based ice melts, make sure you safeguard yourself by using gloves and wearing protective glasses when dispersing the ice. Magnesium chloride and calcium chloride, both common in ice melts, are hygroscopic, meaning they will absorb moisture from your skin when they come into touch with it.
When spreading ice melt, remember to keep the environment in mind by just using the recommended quantity, scooping up the salt, and disposing of it once the ice has completely melted.
The best way out of this winter menace is to go for salt-free natural ice melt. This product removes ice without damaging your construction, surroundings, and nearby water bodies. It will keep your machinery, vehicles, railings safe and will prevent short-circuiting in your premises.
Clean it up and store
Ice melt that has been brought inside the building is unsightly and can harm floors. Ice melt containing sodium chloride (commonly known as rock salt) generates a white powdery residue that can dull the finish if left on the floor for too long. Ice melt with calcium chloride or magnesium chloride leaves an oily residue on wood floors leading to slip and fall.
It becomes all the more crucial to remove chemical-based ice melt from your premises as they are a potential threat to your concrete, machinery, parking area, and environment. Hence, chlorine-free products are the safest option for businesses and households.
If you have ordered your ice melt wholesale in bulk and you have unopened bags, then you can put them in an airtight place. You can store ice melt in bags until next winter if you keep them away from sunlight and moisture. That way, you can secure your investment and be prepared for storms next year. 
Get ready for winter with the ONLY Salt Free Ice Melt you can trust
Conclusion
There is a deicing product for any need, whether for extreme cold or environmentally sensitive areas. Newer "green" products, for example, are less hazardous to employees and the environment. The salt-free natural ice melt removes snow, provides traction, and keeps your concrete and machinery safe. You can buy these ice melt in bulk by a simple google search of ice melt in wholesale near me. 
Other Ice Melt Products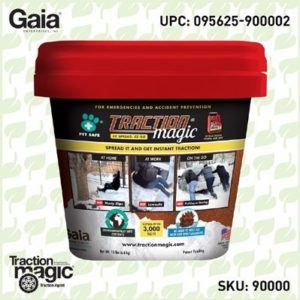 Traction Magic
Stay safe on slippery surfaces with a product that's 100% natural and safe for pets, people, and your property. Use Traction Magic on sidewalks, steps, or as instant traction for your car. Traction Magic provides instant traction on all icy surfaces.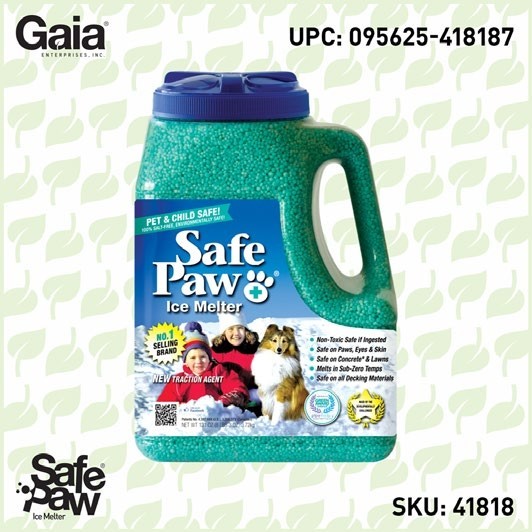 Safe Paw
Imagine an ice melt you can put down and never worry about. It won't harm animals or children, and it won't damage your property. That's Safe Paw. Unlike anything else on the market, Safe Paw can change how winter affects our planet.