3 Reasons For Machine Damages In Winter Season
Winters can be brutal if we do not prepare ourselves in advance. From choosing the proper ice melt for concrete to learning how to use it well, several small steps are involved in making winters hassle-free. Whether it is a residential property or a commercial one, metal damage in winter is a real problem. 
As a commercial establishment or an industrial setup, heavy machinery forms a part of the business. Historically we have observed metal corrosion is the primary concern for most industrial layouts, parking lots, commercial establishments, or even runways at the airport. The problem becomes real when we see the steel rusting or getting damaged throughout the season.
What are the top three reasons for machine damage every winter season?
Wrong deicers
There are a few deicers that claim to be 'non-corrosive to metal. These products mostly contain 1% CMA and 99% blend of other chlorides and are a shade better than other deicers. Unfortunately, in our hurry to melt ice faster, we tend to choose the wrong deicers without reading their ingredient list or usage. Companies tend to use salt as a deicer because it is cheap and quick to procure. Unfortunately, rock salt (comprising sodium and chloride) is coarser than regular table salt and toxic, reacting with water and rusting the machines. 
Usage
In our hurry to melt ice faster, we tend to overuse ice melt products. Whether it is calcium chloride, salt, or magnesium chloride, overuse or overapplication can damage machines too. Using ice melt that does not melt as per your climate's temperature or weather condition will lead to irreversible damage. 
Not cleaning up
While we use ice melt safe for concrete almost everywhere, we often forget to clean our machines or wipe them down after a snowstorm. Tracked-in ice melt is unattractive and has the potential to damage machines, asphalt, or any metal. It leaves a powdery whitish residue that sticks to the surface and can cause dullness or corrosion over time. However, if we wipe it down with a dry cloth, you can save the machines from long-term damage. 
Do we have a safe ice melt for concrete today?
Safe Thaw is a 100% environment-friendly industrial-strength ice melt unlike anything else available in the market. It is designed to perform in challenging situations and is 100% chloride-free and salt-free. It effectively penetrates ice and snow's molecular structure and keeps water molecules from reforming into icy crystals. It does not give out any fumes or toxicity in the air and thus does not harm machines anyway. 
Get ready for winter with the ONLY Salt Free Ice Melt you can trust
Conclusion
Machines are an expensive investment, and we must take care of them, especially during winters. Whether it is cars, parking lots, heavy vehicles, or even your premises, metal will come in contact with ice melt and eventually damage it. With three basic steps, you can eliminate the chances of damage and use the proper ice melt for concrete without harming your machines. 
Other Ice Melt Products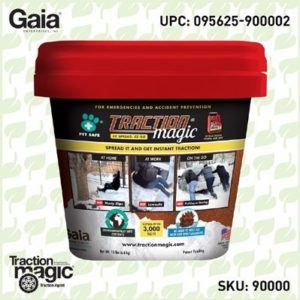 Traction Magic
Stay safe on slippery surfaces with a product that's 100% natural and safe for pets, people, and your property. Use Traction Magic on sidewalks, steps, or as instant traction for your car. Traction Magic provides instant traction on all icy surfaces.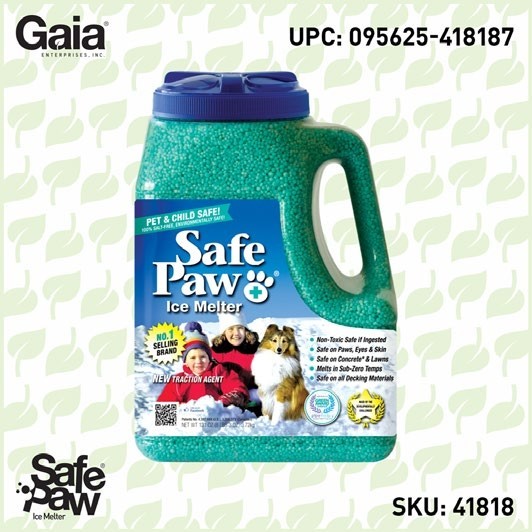 Safe Paw
Imagine an ice melt you can put down and never worry about. It won't harm animals or children, and it won't damage your property. That's Safe Paw. Unlike anything else on the market, Safe Paw can change how winter affects our planet.